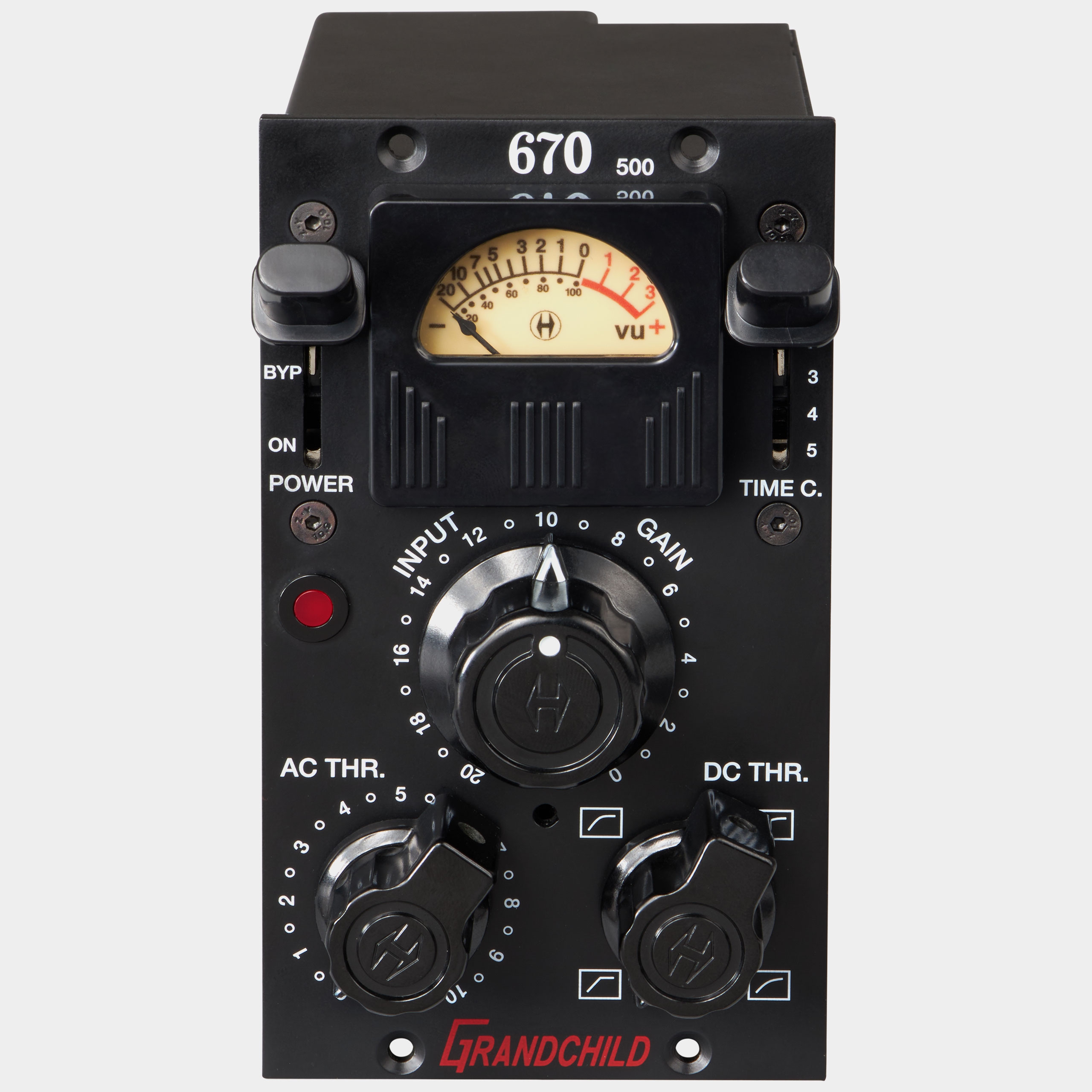 Heritage Audio Grandchild 670 500 Series
The Fairchild for the rest of us! The first ever stereo Vari-MU compressor in a 2 slot 500 series module, based on the renowned Fairchild and Heritage Audio's own HERCHILD model 670.
£1,740.00 (Inc VAT)
£1,450.00 (Ex VAT). Shipping calculated at checkout.
Heritage Audio has undertaken an unprecedented engineering effort toencapsulate all the charm of the HERCHILD 670 into a more affordableunit so that the flavor of its predecessor is now available for studios withall types of...